United Way School Resource Center
Getting Students What They Need
The United Way School Resource Center officially opened in September of 2020 in partnership with the Lee County School District. The United Way School Resource Center provides clothing, hygiene essentials, and school supplies to children in need throughout the District. Students are also provided information for United Way 211.
In just one week of school being open, two thousand items went out to children in need.
School Counselors, social workers, and other key staff work with students and request items from the United Way School Resource Center on their behalf. Items are then sent directly to the school, to the attention of staff, and provided to the student.
To find out how you can get involved email Edelyn@UnitedWayLee.org
Click here to help provide school uniforms so that no request goes unfilled. https://a.co/hhsIrqA
We often survey different audiences belonging to varied demographics and psychographics.
QuestionPro
provided us unmatched
features
to tailor our surveys to suit different types of audiences, collecting all the insight we need.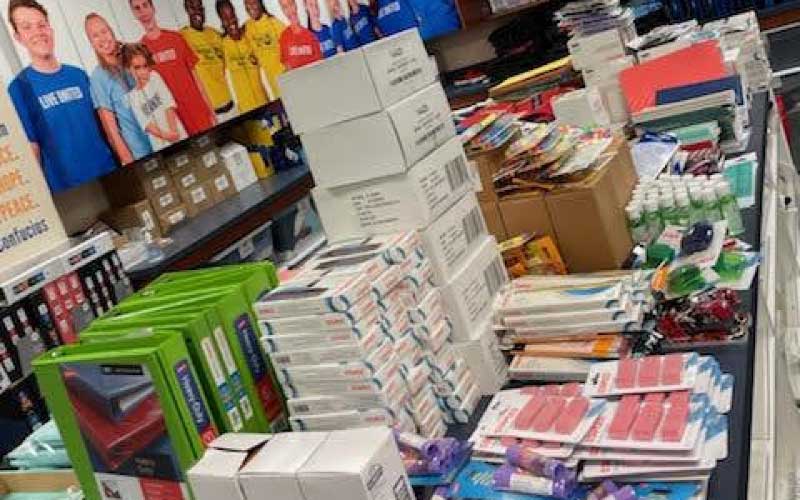 Dear Edelyn,
Thank you and the United Way for sending the clothes and supplies for our foster children at Bonita Springs Elementary. We greatly appreciate all your help and we are overwhelmed by the generosity of the items in these boxes. I know the one girl will be able to share some of these items with her siblings who are staying with her at the shelter.
Thank you from all of us at Bonita Springs Elementary.
Nancy Omonte M.S. School Counselor
Thank you to the The John E. & Aliese Price Foundation, Inc. and the following partners for their support of the United Way School Resource Center:
The Foundation for Lee County Public Schools, Inc.
FineMark National Bank & Trust
Gunterberg Charitable Foundation
Laces of Love Charitable Foundation, Inc.
Lee County Sheriff's Youth Activities League
Mr. B Pat O'Rourke
Suncoast Credit Union