MISSION UNITED™ is a United Way initiative that uses the existing United Way 211 comprehensive Information and Referral program. MISSION UNITED™ is a collective effort that addresses the complicated and fragmented systems for veteran services currently in place.
MISSION UNITED™ serves as a single phone point of entry utilizing the 211 number to help local United States active military, veterans, and their families in Lee, Hendry, and Glades counties navigate and access needed services. Trained United Way 211 Community Resource Specialists assess the caller's needs and refer to the appropriate resources in the community. Veteran Care Coordinators are available to offer peer support through advocacy and work closely with Veteran and social service organizations to coordinate accessibility to community programs and fill gaps in services.
The program is sponsored in part by the Military Officers Association of America, the Captiva Island Crab Races, The Place on First, and the Far-Mar Fund, a fund of the Southwest Florida Community Foundation.
To connect with MISSION UNITED™, dial 2-1-1 or (239) 433-3900.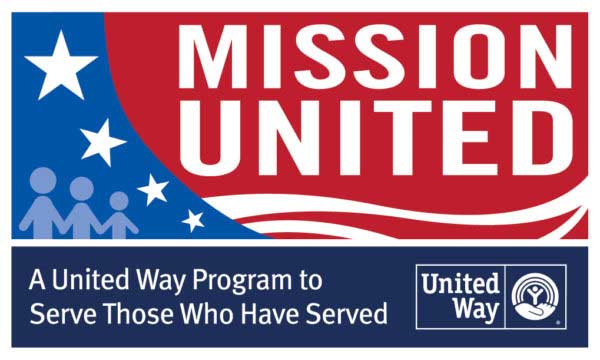 Florida Veterans Support Line
Our United Way and our United Way 211 program is also part of a statewide program of 211 providers that are dedicated to helping Florida veterans.
Our state has the third-largest veteran population in the nation with over 1.5 million veterans calling Florida home. Our United Way is working in conjunction with our local network of providers, the Florida Department of Veterans Affairs, and the Crisis Center of Tampa Bay to provide a helpline where veterans can receive both emotional support and referrals to community resources.
By calling the Florida Veterans Support Line at 1-844-MYFLVET (693-5838), or 2-1-1, veterans are able to talk with someone who can help them through the difficulties of transitioning back to civilian life. The program offers:
-Comprehensive information and referral to VA-funded services and hundreds of additional community-based services.
-Emotional support provided by trained professionals.
If you know a veteran who might need assistance, please share this web page and encourage them to call 1-844-MYFLVET (693-5838) or 2-1-1.