Pacesetter Companies kickoff the annual United Way Campaign by running their campaigns early, helping set the tone, and leading by example. Consider becoming a Pacesetter company and being an elite part of the United Way's Campaign.
Supporting our 2021 Campaign, 184 companies and organizations were recognized as "Pacesetters" and their community stewardship raised 54% of the United Way Campaign goal. 
If you have not been a Pacesetter Company before, please consider doing so!
Companies agreeing to be Pacesetters will have prominent recognition at the United Way Campaign Kickoff planned for Wednesday, December 14, 2022. 
All Pacesetter companies will have their names, company logos, and amount raised displayed prominently during the event and then afterward on our United Way website.
All pacesetters must raise a minimum amount of $1,000 to be included in the marketing display. Renewing Pacesetters are asked to strive for a 5% increase in giving.
Submit your results no later than Wednesday, November 23, 2022
With your company's campaign, we are able to support a network of partner agencies providing services to make a difference in thousands of lives here in Lee County.
Join us now and become a Pacesetter company for our 2022-2023 Campaign! 
Pacesetter Campaign Chairs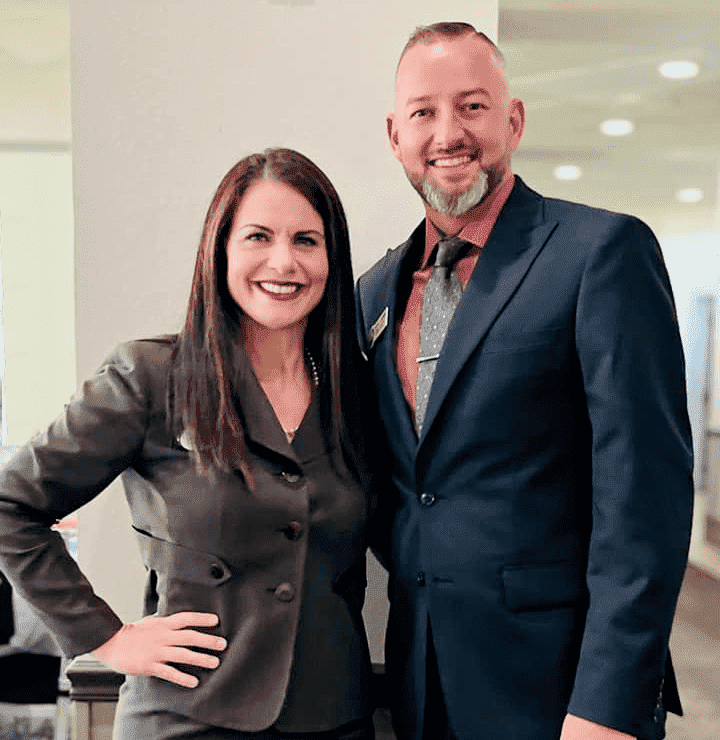 Noelle Branning and Kevin Karnes
On behalf of our entire United Way staff, please join us in welcoming our new Pacesetter Campaign Chairs for our 2022-2023 Campaign, Noelle Branning, Lee County Tax Collector and Kevin Karnes, Lee County Clerk of Court & Comptroller.