Volunteer Mentors For Literacy
ReadingPals is a statewide early literacy initiative that provides volunteer mentors for students from Voluntary Prekindergarten (VPK) through 2nd grade who may need extra help, utilizing a one-on-one approach.
In 2021, 50% of children in Florida are not ready for Kindergarten and 46% of Florida students cannot read at a minimally proficient level by the end of third grade.  Studies show that children with mentors are more confident and have fewer behavioral problems.  Early intervention and individualized attention gives students the best likelihood of success.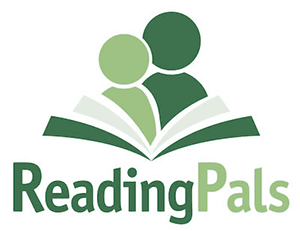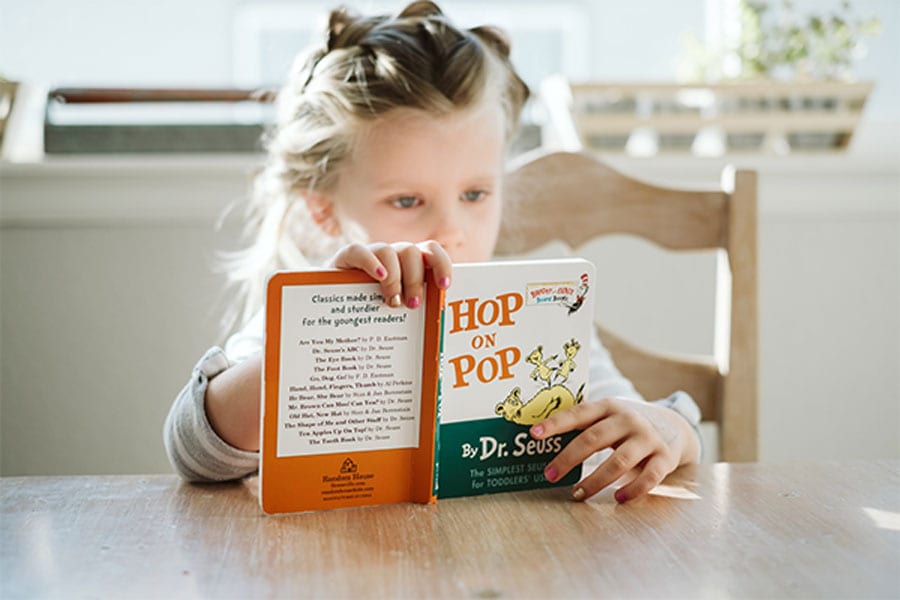 ReadingPals volunteers are asked to commit up to one hour per week with their student(s) for 25+ weeks during the school year. Each new ReadingPal must attend an orientation and pass a background check before they begin the sessions.  Volunteers will learn the protocols of the program during orientation as well as receive tips on how children learn to read.  ReadingPals meetings will be offered in-person in the 2022 – 2023 school year.
What Do We  Hope To Achieve?
Mentoring: To build genuine, impactful relationships between students and our volunteer mentors.
Social-Emotional Development: To help students build a strong social-emotional foundation through self-awareness, self-management, social awareness, relationship skills, and responsible decision-making.
Early Literacy: To improve students' understanding of the fundamental building blocks of early literacy.
The Reading Pals program only operates during the school year.  All of the availability is closed except at Franklin Park Elementary on Wednesdays at either 11:30 – 12:00 or 12:45 – 1:15.
For more information contact:
NancyC@UnitedWayLee.org or call (239) 433-7544.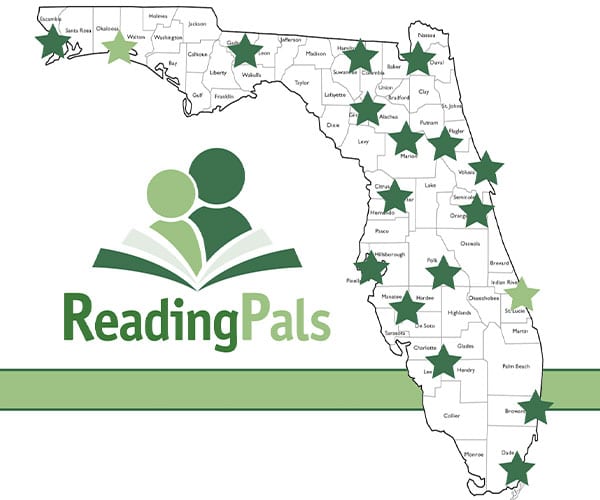 Bonita Springs Elementary
Edgewood Elementary in East Ft. Myers
Franklin Park Elementary in Central Ft. Myers-virtual mentoring will be offered here
J. Colin English Elementary in North Ft. Myers
New Horizons Afterschool in Estero
Pinewoods Elementary in Estero
Villas Elementary in Central Ft. Myers
Lee Health sites:
Cape Child Development Center
Gulf Coast Child Development Center
Health Park Child Development Center
Lee Memorial Child Development Center
More schools to be announced.